With captivating views of the Blackall Range to the Coast – Montville Sky Suites combines luxury and style in accommodation. Situated 88 kms from Brisbane or 55 kms from Noosa, Montville is the creative heart of the hinterland. Exuding its unique romantic charm this quaint village is home to art galleries, boutique shopping and its own distinctive coffee culture.
Montville Sky Suites provides the perfect base while you take in the natural beauty, serenity and crisp mountain air. Whether it's a romantic escape or just time out to relax and unwind while enjoying the breathtaking views on offer we have accommodation options to suit. All within a stroll from the heart of Montville village itself!
Choose the Luxurious Spa Suite for that special romantic getaway and enjoy your own spa on a fully enclosed balcony. Alternatively, choose the Panorama Suite combining a Luxury 2-Bed Suite with Kitchenette. Ideal for couples, multiple parties or a family getaway. Both offer premium top-floor positions, eco-friendly fireplaces and stunning views to the ocean.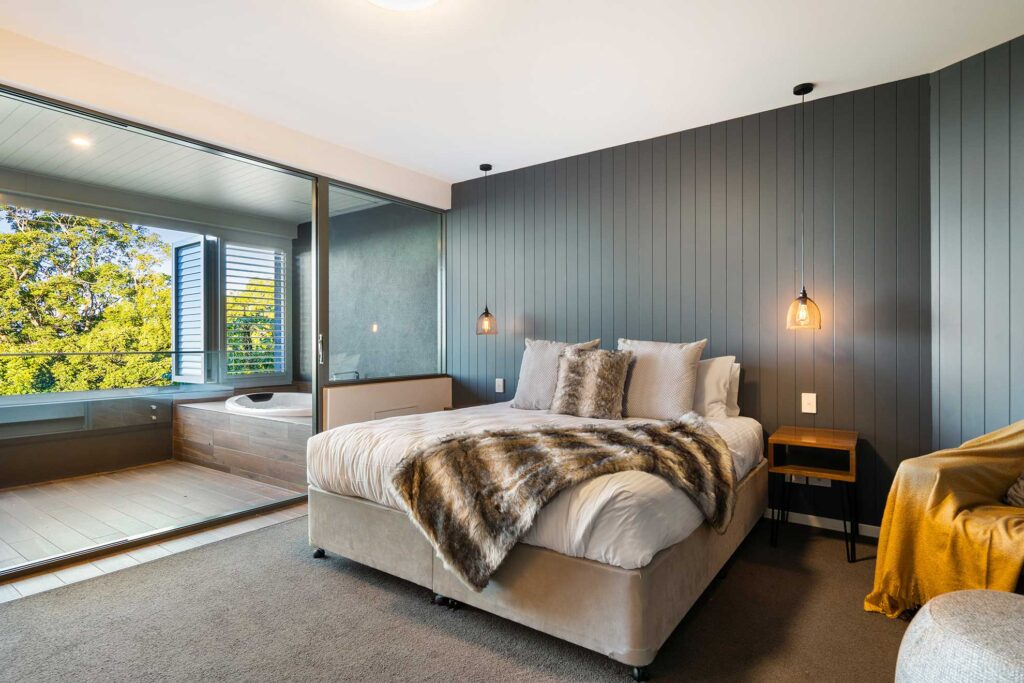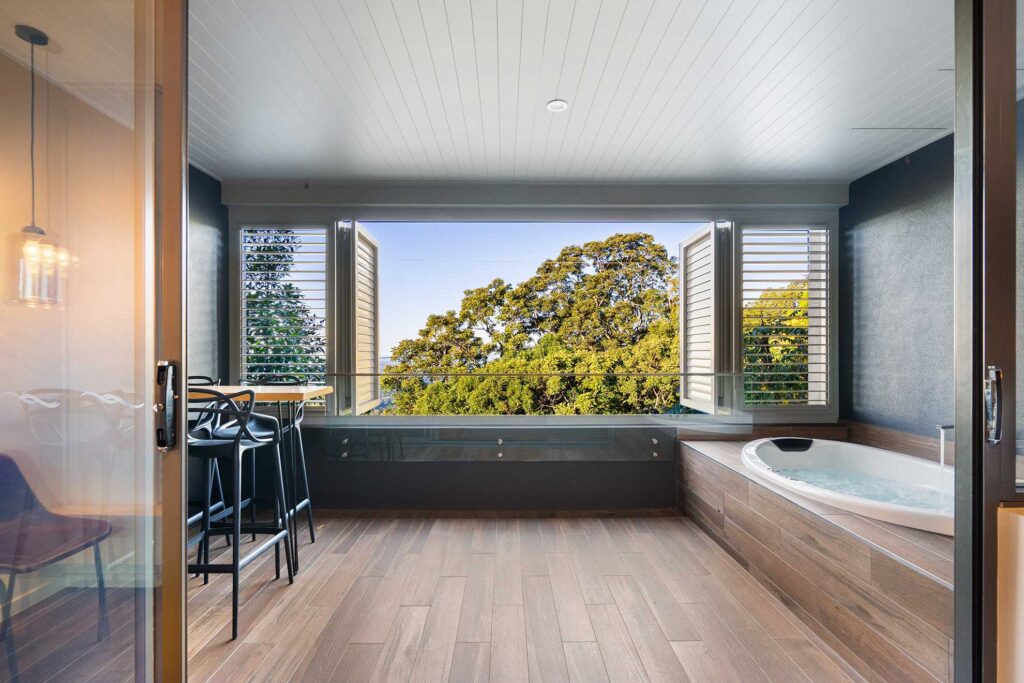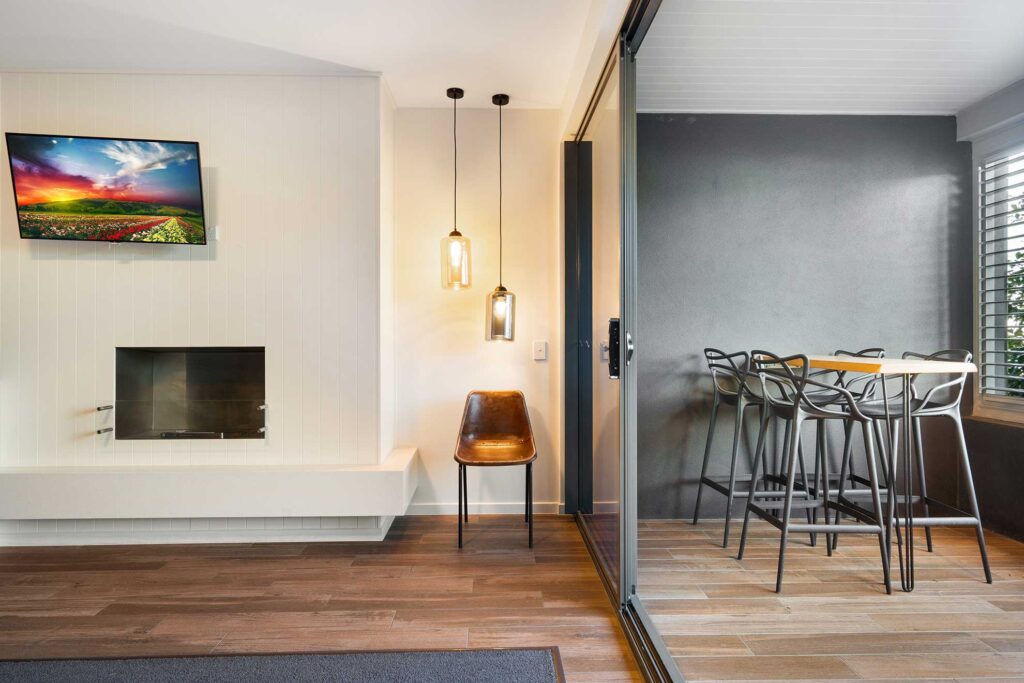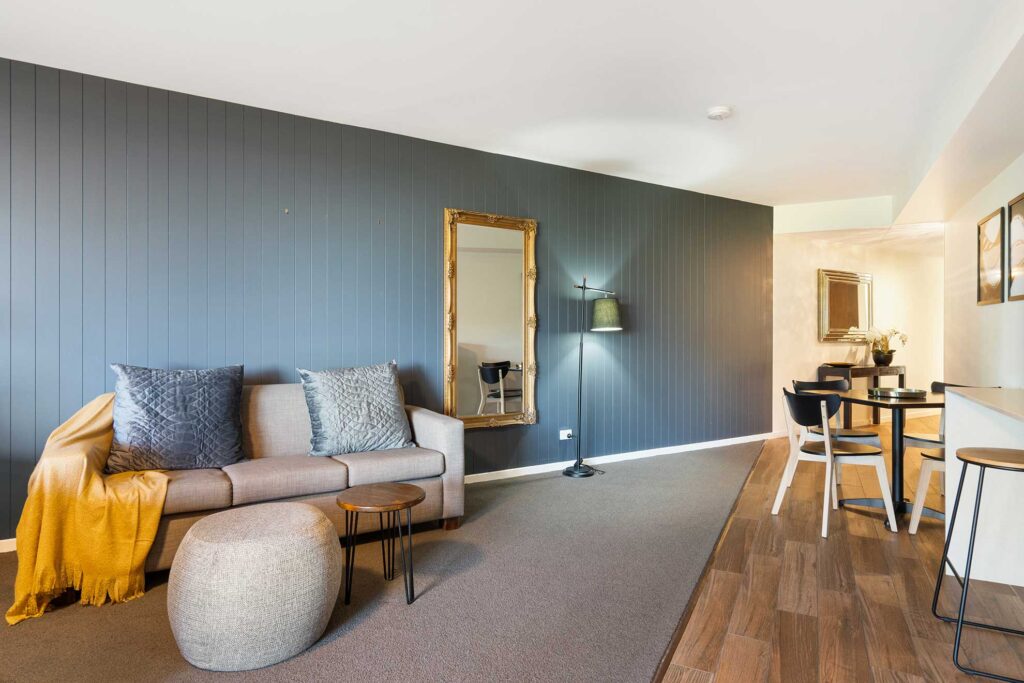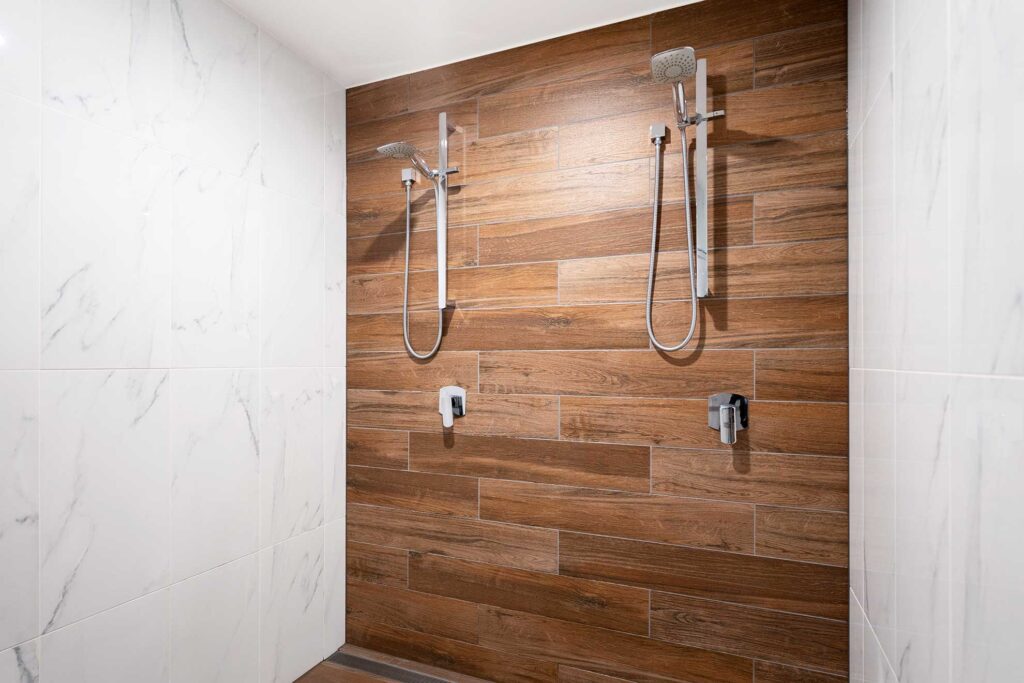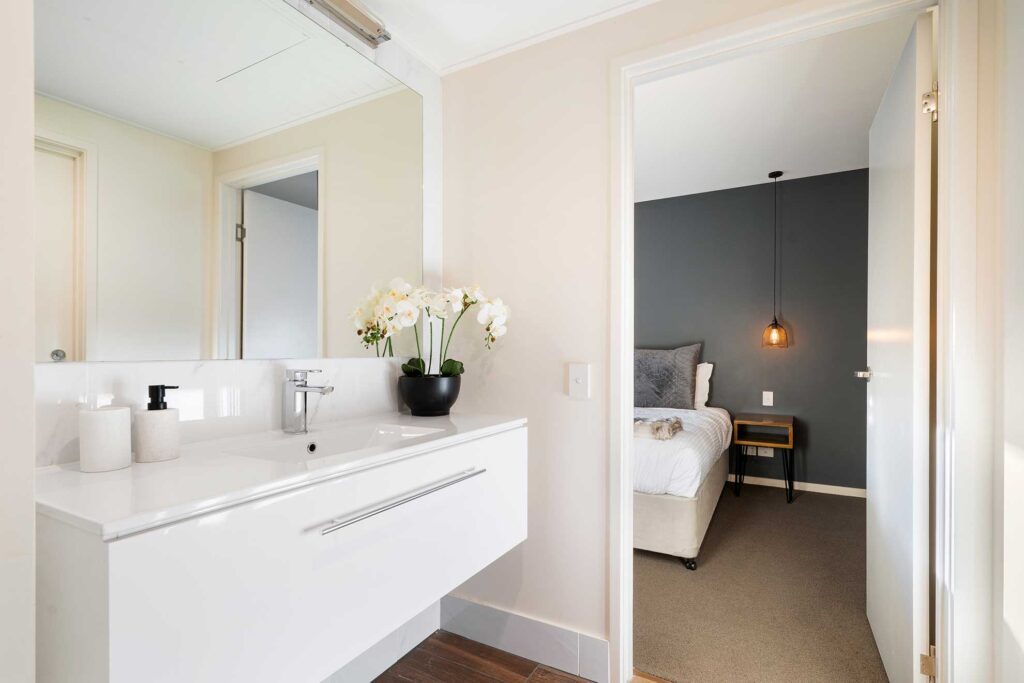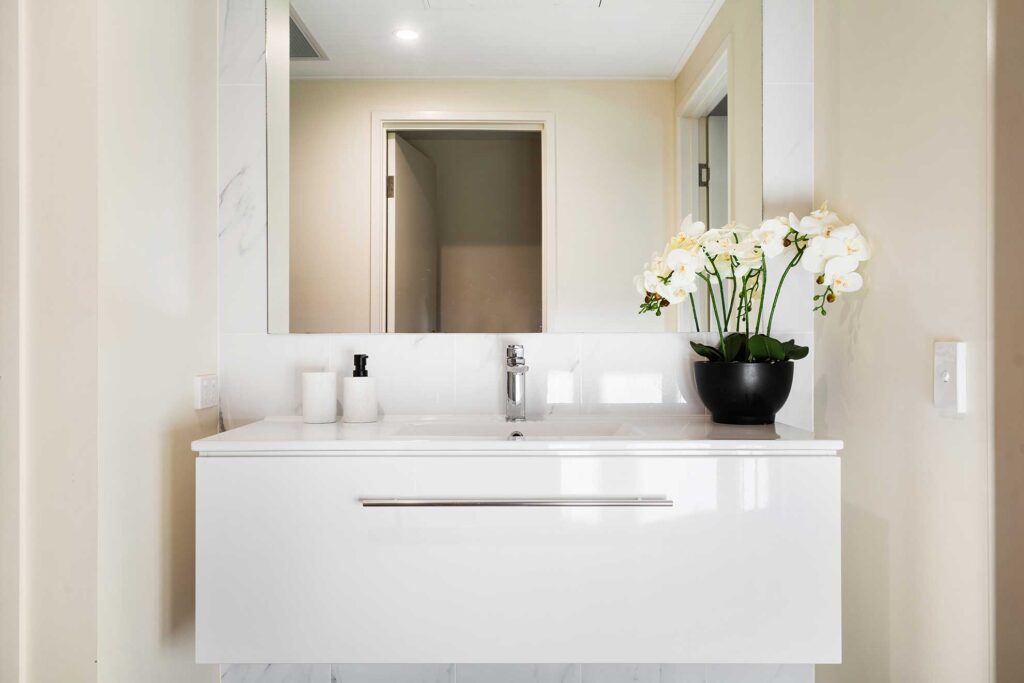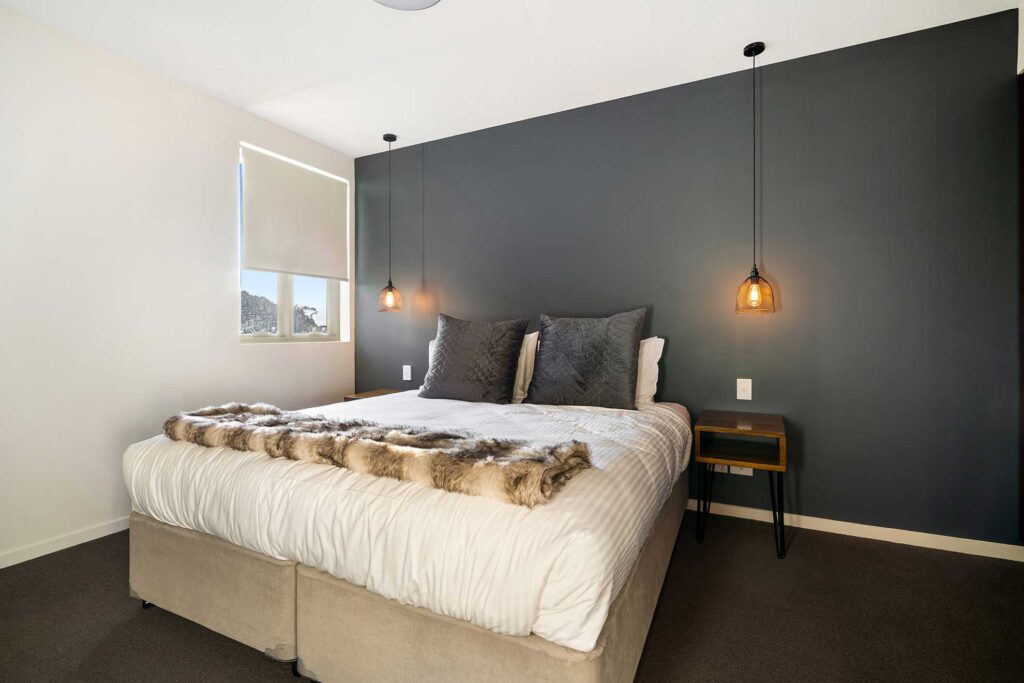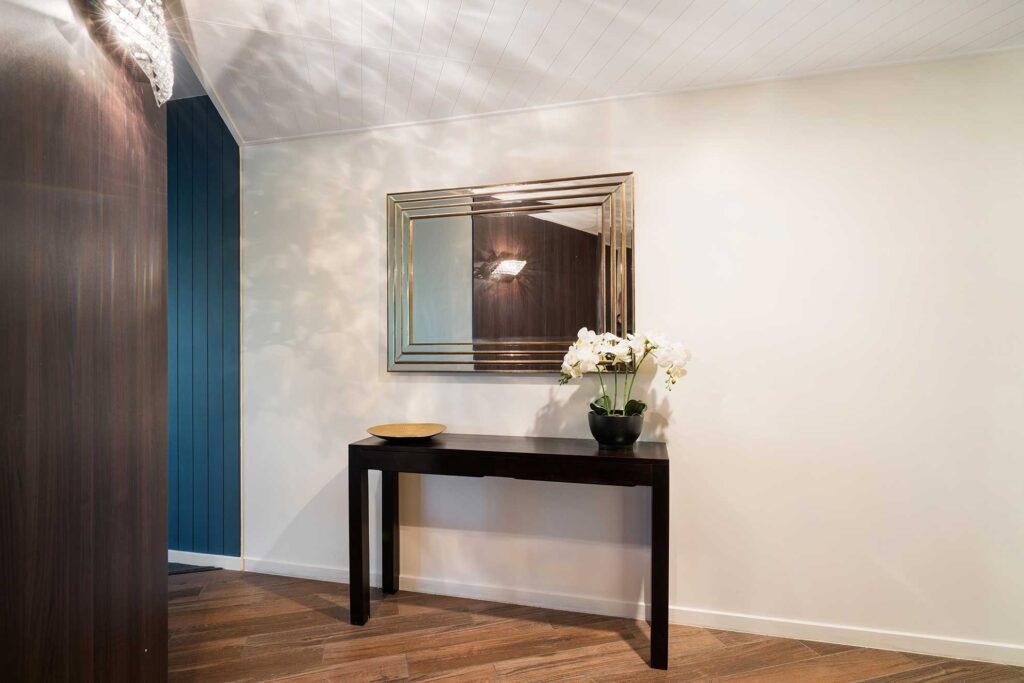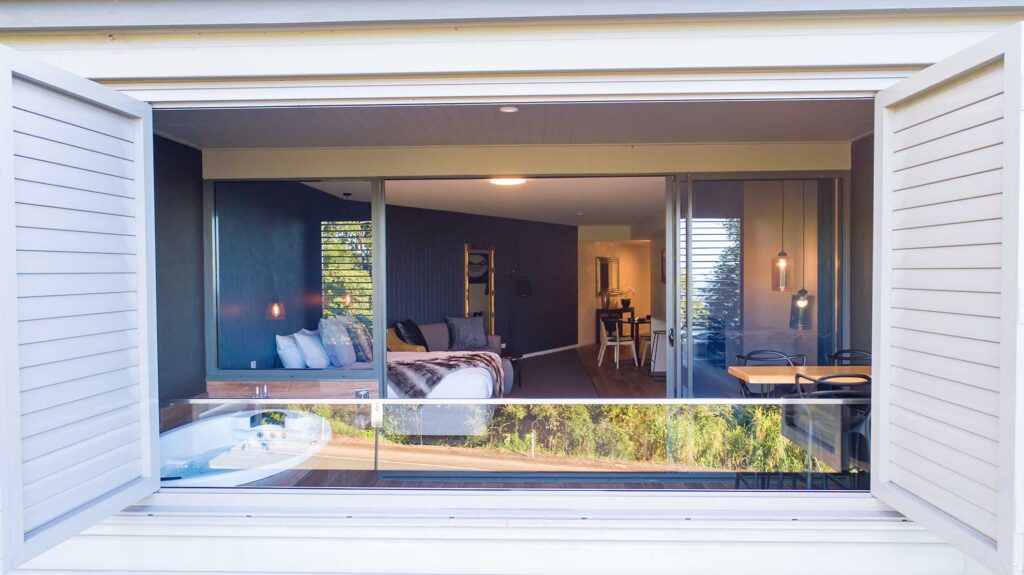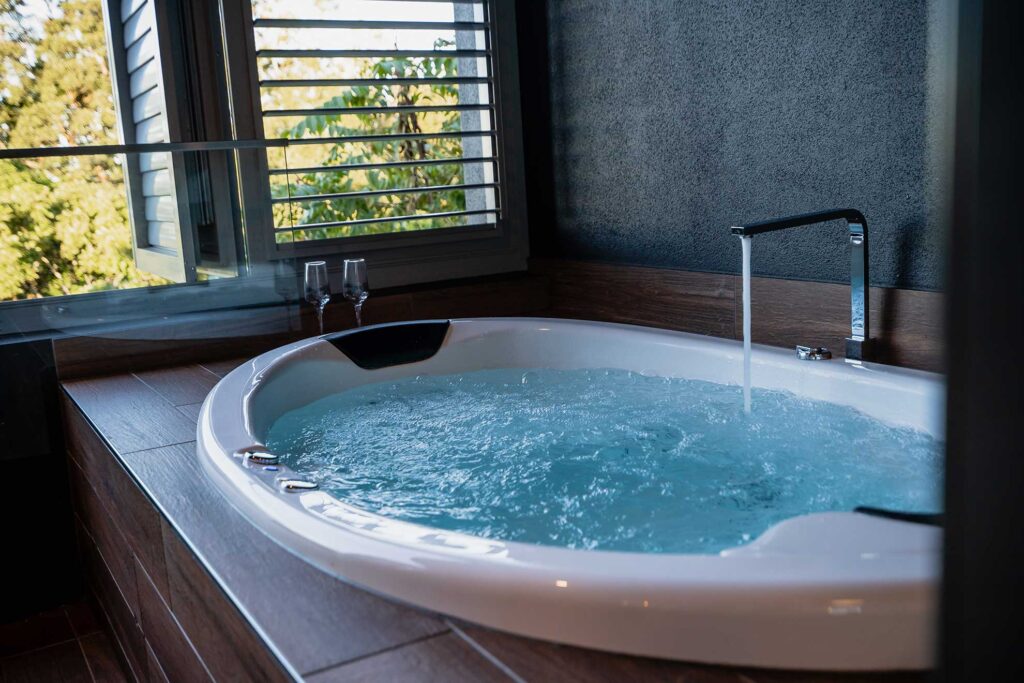 luxurious and romantic with hinterland and coastal views // montville
luxurious with hinterland and coastal views // montville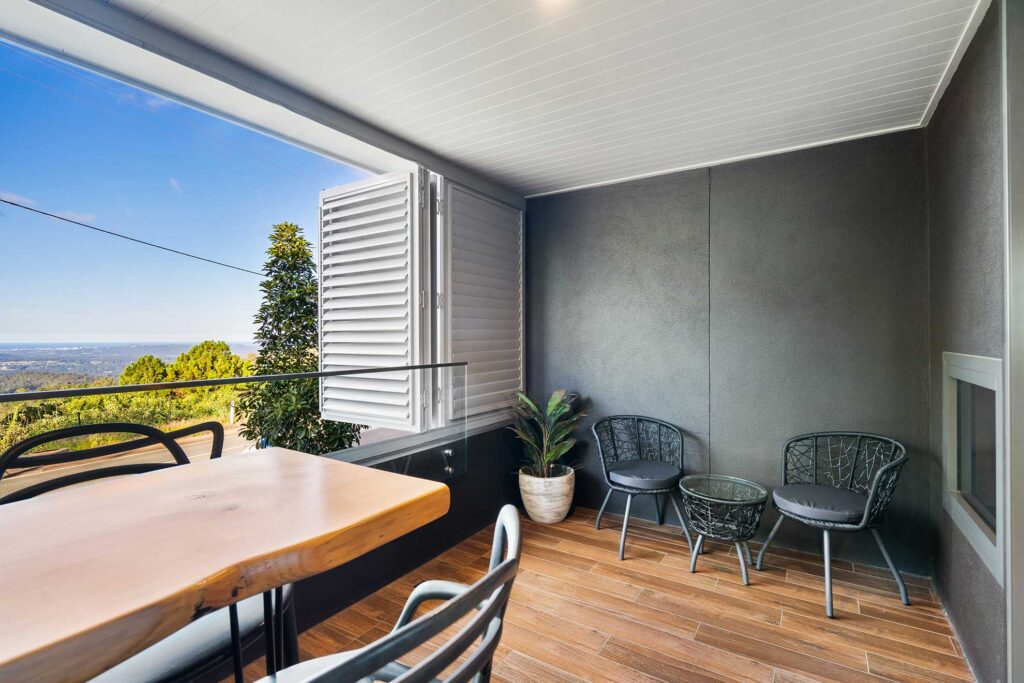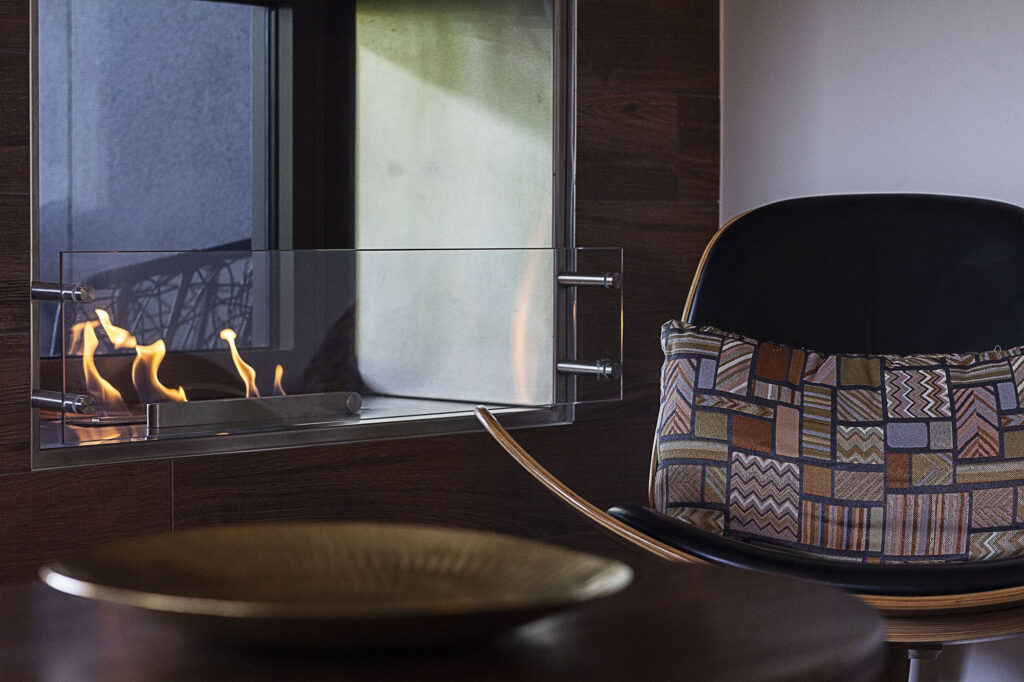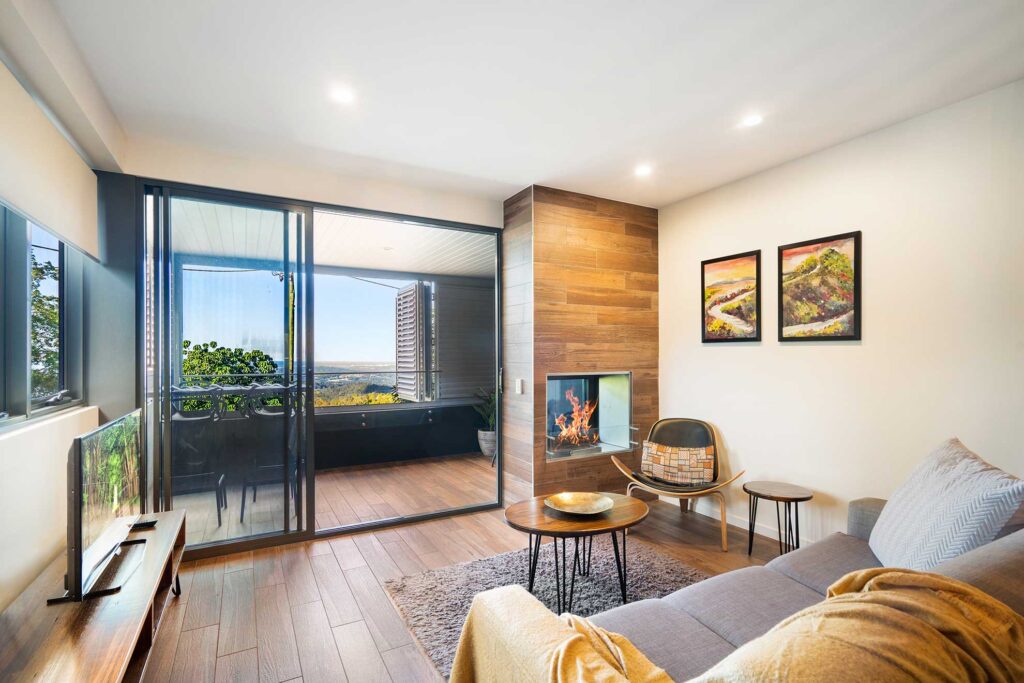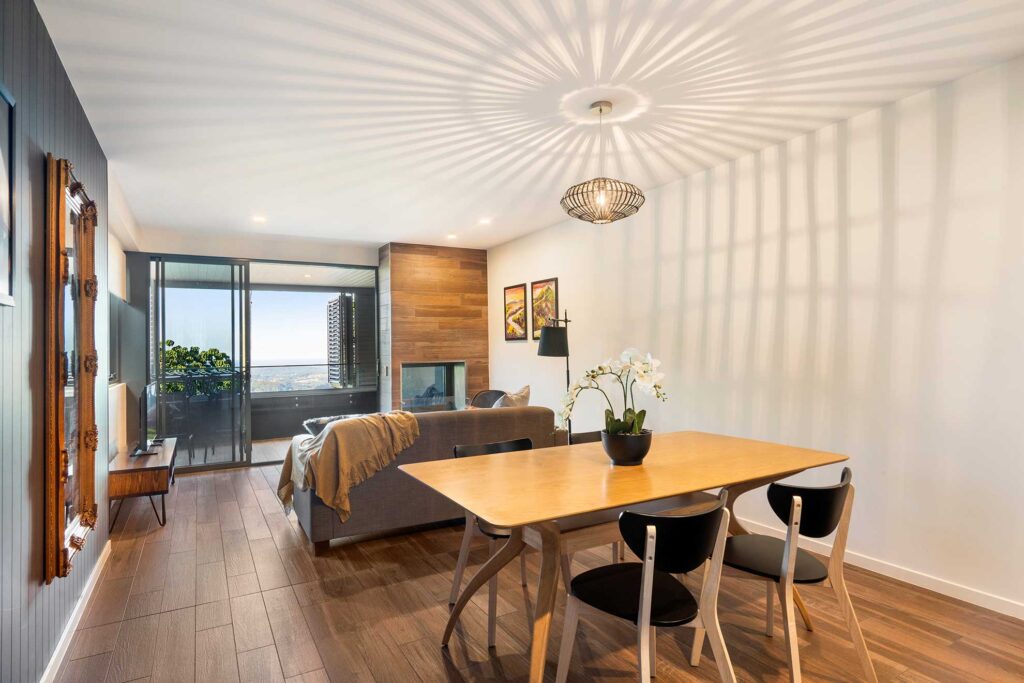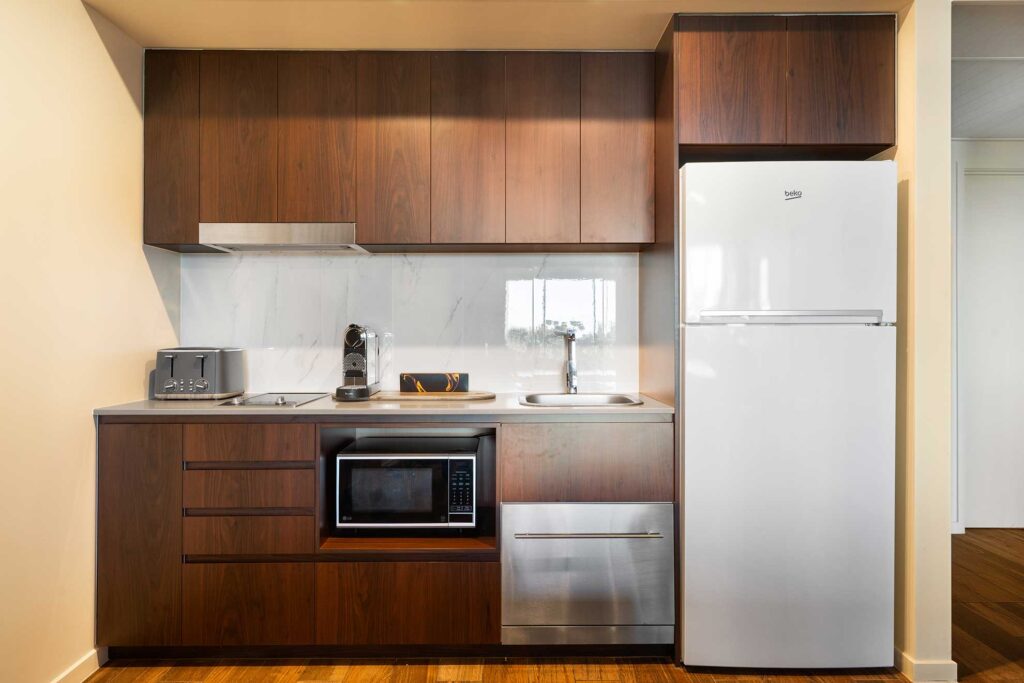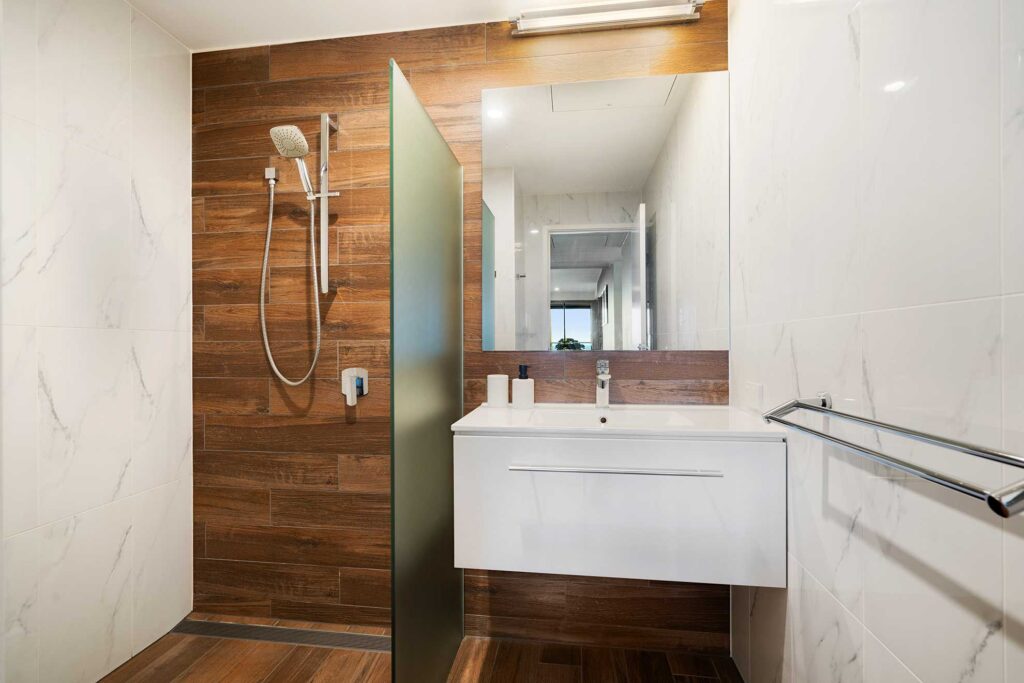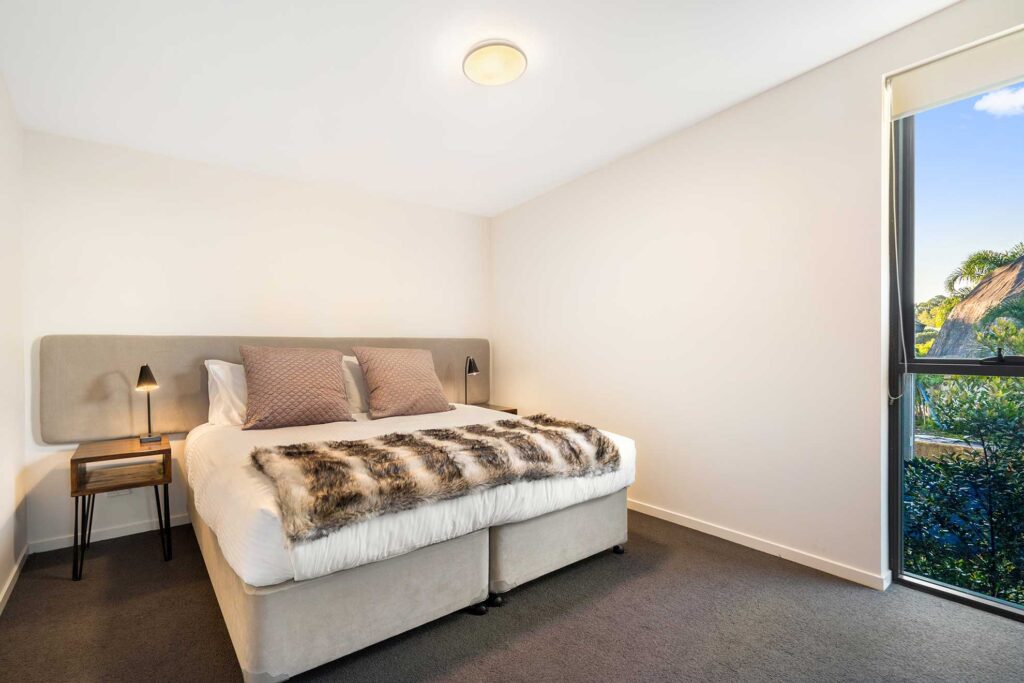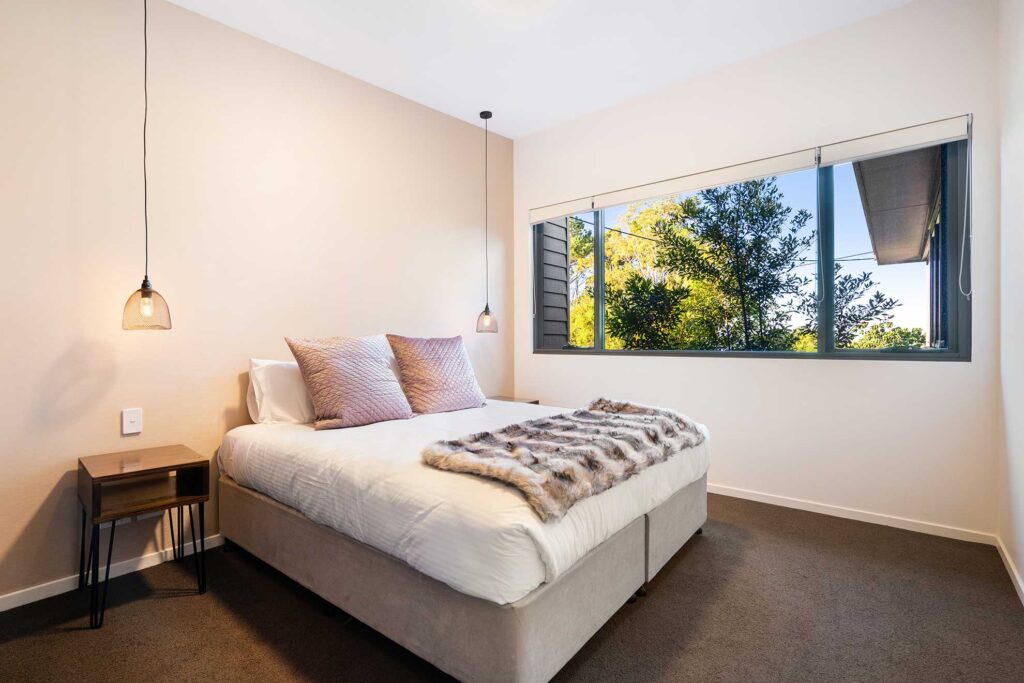 Are you looking for a place to relax and unwind with your loved ones or celebrate a special life milestone such as a birthday, wedding or anniversary? Immerse yourself in the magic that is found in the beautiful Sunshine Coast Hinterland with a stay at one of our luxuriously appointed and stylish suites. 
I will ensure you have a wonderful stay, offering a personalised experience and helping to create memories you will cherish forever. 
I look forward to warmly welcoming you to our Montville Sky Suites!
The Property Hosts l Sunshine Coast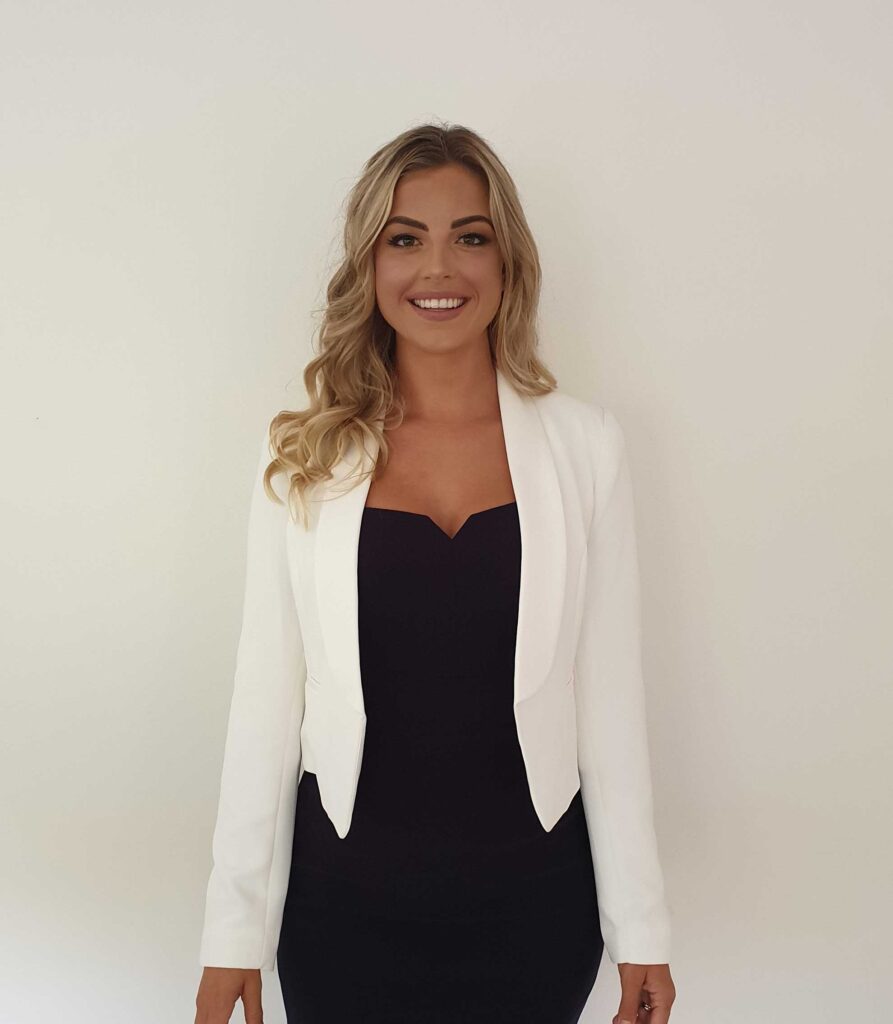 Thank-you for such a wonderful stay, Monique! We will definitely be back and have already been raving about our stay. From the thoughtful wine and chocolates to the cosy robes and ease of checkin. We had a lovely and very long-time-coming holiday. An amazing apartment with magical views. Don't go past this stay!
We spent a couple of days at Monique's Place to celebrate our 25th wedding anniversary. Monique's attention to detail and personal touches made us feel special and it was hard to leave and return home, I would highly recommend this to anyone wanting to explore the area or just chill and unwind . 5 star all the way
What a view! Absolutely loved this space at Montville. It was so easy to access and the instructions where so clear and accurate when first arriving. It's a very modern setting and well designed. It had a beautiful view of Mt Coolum and the ocean . Couldn't have asked for a better room. Monique was a great host. Communication was 10/10 and couldn't have been any nicer! Nothing was too much trouble and would respond almost instantly. Looking forward to the next stay!
Monique was an amazing host! The apartment was gorgeous. Lovely view of the coast and surrounding mountains, stylish furniture - it was the perfect staycation for us. Nice and close to Montville - walking distance to lots of restaurants and shops but far enough so that you're not in the 'thick' of the town. Would highly recommend!
Amazing apartment. Very, very spacious, perfectly clean, and everything you could want. Safe and secure, private, with a gorgeous view. Literally everything you could possibly want in a place to stay. Hosts were fantastic with great communication, quick responses and overall loveliness. 10/10 all around
A really great place to stay; highly recommended. Monique was a great host, place was exactly as described and extremely clean and organised. Great location and only a quick walk to town. Look forward to staying here again
This place is such great value, great romantic getaway and very spacious room. Beautiful view and the hospitality was amazing. So responsive and thoughtful. We will definitely be back